There's waste everywhere

       and energy is needed everywhere!
why not connect

       these together on site?
… AND PRODUCE SEVERAL
GREEN ENERGIES

FROM WASTE IN OUR

DECENTRALIZED ENERGY FACTORY

:
Where others stop, we only begin
We can also process highly polluted waste, which until now has only been incinerated.

With our technology, we convert the residual materials into an energy source, store them in large quantities and produce the required forms of energy "just in time" directly on site. This happens without high storage or transport costs, without costly network expansion, wherever residues arise and energy is required. We process the remaining solids, depending on their composition, either into biochar or basalt. The wastewater is treated again and can be used, for example, for irrigation for agricultural areas or parks.

Problem solving on site is an essential core of our work. In doing so, we first record the type and amount of residual materials present and analyze them in the laboratory.
Determine the required form of energy and the demand. We then use the results to develop a concept, which we then implement together with companies on site.

We are very flexible in terms of size and shape. Processing quantities from 50 kg / h to more than 100,000 t/a are no problem. For example, our systems are available in a container design as a mobile version for quick use in crisis areas.

In addition to our technology, we also develop complete solutions if required. For example, including hydrogen filling stations or individual fleet packages for hydrogen-powered vehicles of all kinds.

We ensure a clean environment, in return we deliver CO2-neutral energy and that anywhere in the world!
various types of green energies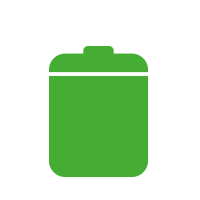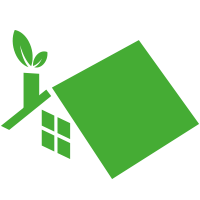 Supply with green electricity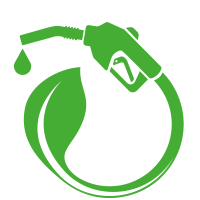 Bio diesel
+
green energy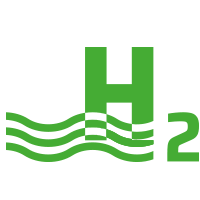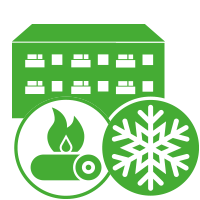 Supply of green
heating and cooling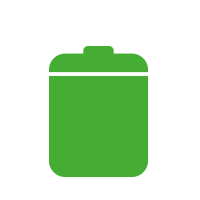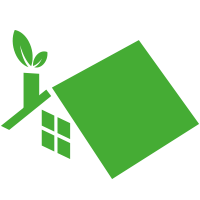 Supply with green electricity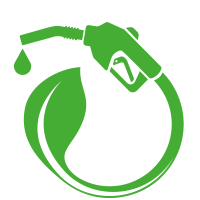 Bio diesel
+
green energy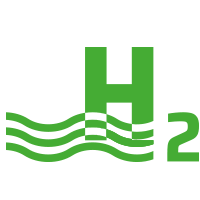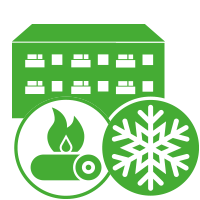 Supply of green
heating and cooling
WE CONVERT A WIDE VARIETY OF WASTE INTO A BASE OIL IN A COMPLETELY CO2-NEUTRAL MANNER.
WE CONVERT A WIDE VARIETY OF WASTE INTO A BASE OIL IN A COMPLETELY CO2-NEUTRAL MANNER.
We can store this base oil in large quantities and later process it into various types of green energy.
A conceivable scenario here would be that our technology in combination with wind and solar energy acts as base load protection.
As a result, there is no undersupply in hours with little wind and/or sunshine.
As soon as the wind or solar systems are actively generating energy again, our technology can produce green hydrogen or green methanol, so that we can always use our system at 100% capacity. This combination also means that the expensive "ghost power" that occurs when wind and solar systems over-produce does not occur completely.
One form of energy is green electricity.
Thanks to our aforementioned intermediate storage of the base oil produced, we are able to provide green electrical energy around the clock, regardless of the weather or time of day.

This enables us to guarantee a base load with green electrical energy.
Bio-diesel + green methanol
Another energy that can be generated is bio-diesel or green methanol.
These can be generated in phases in which less electricity is required, so that there are no idle phases in the system.
Green hydrogen from waste
Green hydrogen can also be produced from the base oil we produce.

Against the background of constantly increasing amounts of waste and a rapidly growing energy demand, we see our task in solving these problems in a sustainable manner.

Our focus is the regional waste processing of all kinds of residues and the decentralized energy supply according to the guidelines of a closed production cycle.

We have developed a worldwide unique process with which normal household waste, plastics, sewage sludge, residues from biogas plants, animal carcasses, chemical hazardous waste, (RDF) substitute fuels, old tires, hospital waste, etc., green hydrogen, green electrical energy, green heating oil, green heating or cooling energy, green methanol and, if necessary, biodiesel or synthetic fuel can be generated.

Even the dismantling of landfills helps us to extract raw materials.
The conversion of waste also generates heat. This can also be handed over to households or industrial areas, for example, using a mobile device.

However, we can also generate cold energy through heat exchangers, which can be used to supply cold stores, slaughterhouses or air conditioning systems.
OUR FOCUS – CLOSED PRODUCTION CYCLE
OUR FOCUS – CLOSED PRODUCTION CYCLE
We have developed a worldwide unique process to produce several green energies. In our processes we will be able to process nearly all kind of waste, exept some mineral kinds.

With our technology, the above-mentioned forms of energy are produced directly on site, making them much more effective than conventional processes. This is done without high storage or transport costs, without costly grid expansion,
wherever residual materials are produced and energy is needed. The essential core of our work is on-site problem solving. Our energy factories processing quantities from 50 kg/h to more than 12,000 kg/h (100,000 t/a) are possible and can be scaled up at any time.

For example, our plants are available in a containerized design as a mobile version for rapid deployment in crisis areas.
AND DEVELOPED FOR THE FUTURE
Our goals is to solve the waste and energy problem of cities, regions, industrial plants, island, etc.

We recycle all kind of residues including waste that can no longer be processed by conventional waste industry. Household waste, hospital and medical waste, plastic residues of all kinds, industrial waste, refuse derived fuels, sewage sludge, biomass, carcasses, slaughterhouse waste, waste oils.
Our concept makes it possible to rebuild waste disposal sites which presents a very important ecological aspect.

The technology has been further developed in cooperation with the German Military Forces since 2006.

The mobile container solution for waste disposal has proven itself under extreme conditions.
WTE AG
An der Alster 6
20099 Hamburg
E-Mail:   office@wte-ag.com
Phone:  +49 40 237 2433 397
Fax:        +49 40 237 2433 9

Contact form
*) Fields are required